Community Based Group Coaching Program
Find Your Calling with Act On It!
Are you currently in transition, feeling uncertain about your next steps? Are you yearning for something new, a change that aligns with your true passions and aspirations? Do you find yourself in a constant state of discontent, conflicted about why you're not fulfilled and unsure of what direction to explore? Or perhaps a life-changing event has presented itself –  retirement, a death, a birthday, laid off? And you are wondering what the next chapter holds?
Join the ACT ON IT Mastermind and unlock a world of possibilities. Together, we'll redefine success and unleash the extraordinary within you.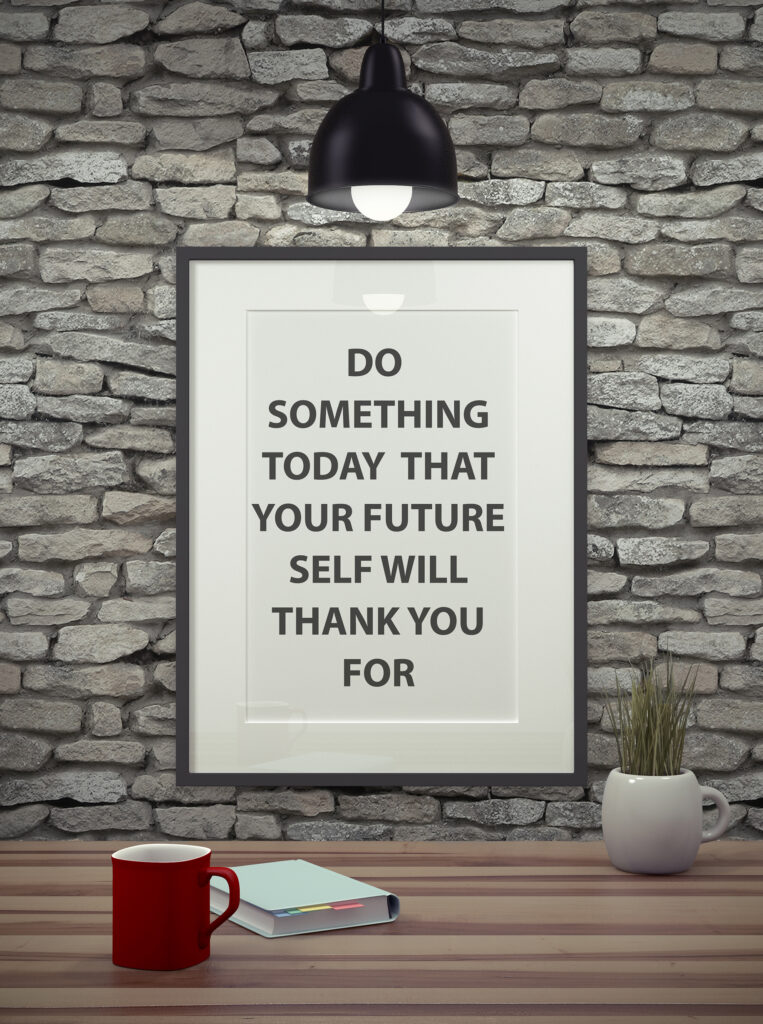 I understand your frustrations. I know what it's like to go through the motions, feeling unfulfilled despite outward success. That's why I'm here to help you rewrite your story, discover your true calling, and create a life filled with purpose and joy.


Carri Richard, Mindset Coach
I was once in your shoes. I had a successful career in the high-tech industry, ticking off all the boxes of societal expectations. On the surface, it looked like I had it all – the travel, the flexibility, the accolades. But deep down, I felt a void, a pull towards something greater.
I made a decision. I chose to listen to that voice within me, that whisper urging me to pursue my dreams. It wasn't an easy path, but it was undoubtedly the most rewarding. Through my own journey of transformation, I discovered the power of mindset and the incredible impact it can have on every aspect of our lives.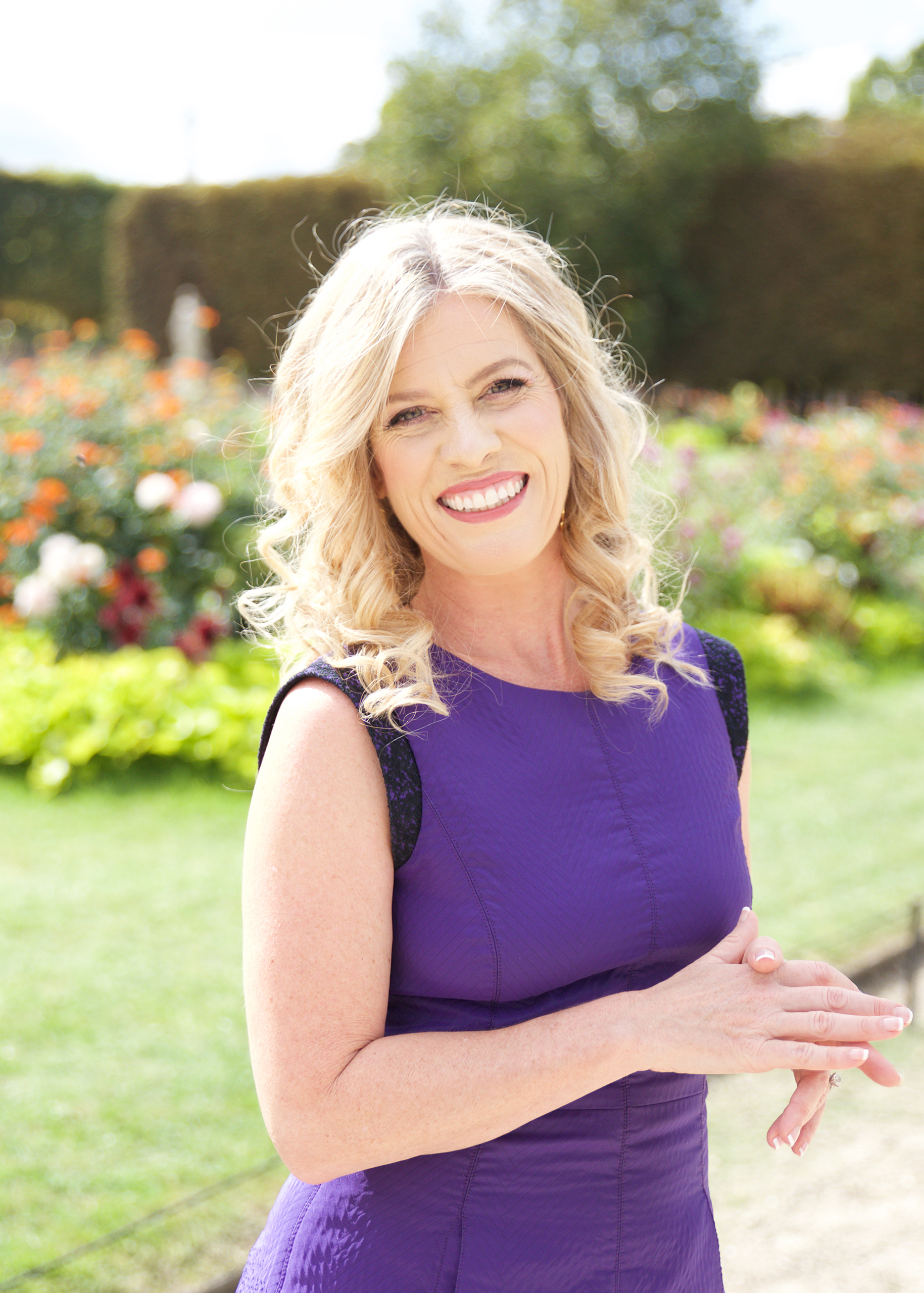 Listen to the voice within you!
The ACT Mastermind is the culmination of my personal journey, extensive training, and experience guiding others towards their own success stories. It's a program designed to support you in uncovering what truly matters to you, gaining clarity, taking consistent action, and building strategies that will serve all areas of your life.
Are you ready to break free from the status quo? To reclaim your dreams and live a life that reflects your true potential? Don't wait for someday; make today the day you take action.
Why ACT Mastermind? Unlock Your Potential with the Power of Community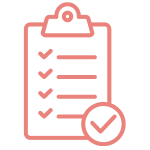 Definition of a Mastermind:
🚀 Collective Knowledge: Tap into the collective intelligence and experiences of the mastermind community. Exchange ideas, share valuable resources, and gain fresh perspectives that inspire innovative thinking and fuel personal growth.
💪 Support and Encouragement: Experience the unwavering support and encouragement of a tight-knit community that uplifts, motivates, and believes in your potential. Receive guidance, advice, and heartfelt encouragement from fellow members who understand your journey and are committed to your success.
🔒 Empowered Progress: Benefit from a structured support system that propels you towards your goals and empowers your progress. The mastermind provides a safe and nurturing environment where you set meaningful goals, receive valuable feedback, and stay committed to consistent growth. Through partnership and shared commitments, you stay focused, motivated, and driven to achieve your desired outcomes.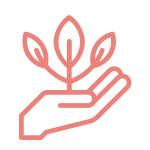 Carri Richard has taken her years of experience with previous communities and created the ACT ON IT Mastermind with your growth and success in mind. 
🔍Clarity: Gain crystal-clear clarity about your aspirations, uncovering your true desires, and defining a path that aligns with your unique purpose.
🚀 Consistent Action: Take purposeful steps towards your dreams, breaking free from analysis paralysis and cultivating a habit of consistent action that drives progress and momentum.
💫 Holistic Growth: Experience transformative growth not only in your professional life but also in your personal well-being, relationships, and overall fulfillment. The ACT Mastermind provides a comprehensive approach to growth, ensuring that all areas of your life are nurtured and elevated.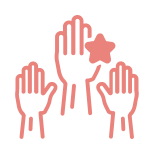 Benefits of Joining ACT Mastermind
🤝 Supportive Community: Surround yourself with a tight-knit community of passionate individuals who understand your journey, provide support, and celebrate your successes.
🎓 Expert Guidance: Receive personalized coaching and guidance from Carri Richard, a seasoned mindset coach who has helped countless individuals achieve remarkable results.
🔒 Accountability: Stay on track with your goals through a structured accountability system that keeps you focused, motivated, and committed.
🎯 Personalized Training: Access tools, strategies, and training tailored to your specific needs, empowering you to make significant breakthroughs.
🌟 Transformational Results: Experience lasting growth, cultivate a success mindset, and unlock your true potential in all areas of your life.
Ignite Your Potential with the ACT Mastermind: Your Path to Lasting Growth
Join the ACT Mastermind, an exclusive program designed to empower professionals and entrepreneurs like you to unlock their potential, achieve remarkable results, and experience profound personal and professional growth. Through a transformative journey of self-discovery, accountability, and community support, you'll embark on a path that leads to clarity, purposeful action, and holistic transformation.
Take the next step towards unlocking your potential and igniting your personal and professional growth. Join the ACT ON IT Mastermind and experience the transformative power of accountability, community support, and strategic guidance.
Are you ready to embark on this life-changing journey?
Accelerated Personal and Professional Growth:
Immerse yourself in an environment that fosters rapid growth and transformation. The ACT Mastermind provides a powerful catalyst for elevating your personal and professional life, helping you achieve in months what might have taken years on your own.
Unwavering Accountability and Support:
Benefit from a robust system of accountability that keeps you focused, motivated, and on track. Enjoy the guidance and expertise of Carri Richard in two live 90-minute mastermind group calls each month, as well as access to recordings for future reference.
Comprehensive Membership:
Gain access to all the features of the "Make Space Enjoy The Ride" Membership, including the Workbook, daily emails, a private network, and monthly virtual themed retreats. The ACT Mastermind extends and enhances these resources to provide a deeper level of engagement and growth.
Dedicated, Private Group:
Connect with a supportive community of professionals and entrepreneurs in a dedicated group that is not on Facebook. This exclusive space allows for deeper interactions, focused discussions, and meaningful connections with like-minded individuals.
Targeted Tools and Resources:
Access targeted, foundational tools and training in the ACT Mastermind's foundation section. These resources are designed to support your growth journey and provide valuable insights, strategies, and techniques for personal and professional development.
Accountability Partner:
Benefit from the opportunity to be paired with an accountability partner within the ACT Mastermind community. This partnership fosters mutual support, encouragement, and motivation as you navigate your journey towards achieving your goals.
Engaging Challenges:
Embrace challenges specifically designed to stretch your limits, push you out of your comfort zone, and accelerate your growth. These challenges provide valuable learning opportunities, foster resilience, and cultivate a mindset of continuous improvement.
Customized Training:
Receive customized training based on the group's needs and requests. Carri Richard will address specific topics and provide guidance tailored to the collective goals and aspirations of the ACT Mastermind community.
Exclusive Extras (Additional Fee):
For those seeking additional support and personalized attention, optional extras include 60-minute monthly private sessions with Carri Richard to dive deep into your unique challenges and opportunities. You'll also have access to two live on location retreats per year, providing immersive experiences for further growth and transformation.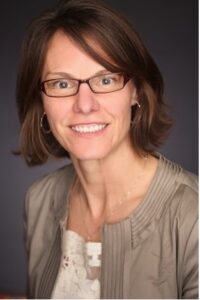 I was able to decide what to do with my career
Working in the ACT ON IT Mastermind this year has been tremendous for me.  I look forward to meeting with Carri and the group and I get so much out of the experience.  This year I worked on focus and with the help of Carri I was able to de-clutter my home, my schedule, my head, and my work life and make room to move myself forward.  I was able to decide what to do with my career and landed a job that launched me toward my ultimate goals.  As I start the new year I'm already able to benefit from continuing with the group and I continue to work on focus and removing obstacles as they arise.
Johanna Wood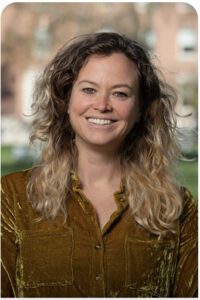 Through this program, I have been able to complete my PhD dissertation one year earlier than expected
Working with Carri Adcock in the Act on It Mastermind has helped me understand what my dreams are, set goals to achieve them, clear away the barriers to success, and develop daily/weekly habits that aid in reaching my dreams. I keep reaching my goals and having to make new ones. Her approach of personalizing feedback to each individual client underscores the fact that there is no one-size-fits-all solution for people to live their best lives—her suggestions for me change entirely based on what is going on for me that day or week or month. Furthermore, working within the group setting helps to open my mind up to areas of my life and ideas that I would otherwise not encounter. Through this program, I have been able to complete my PhD dissertation one year earlier than expected by receiving a one-year completion fellowship and acquire employment amidst a really challenging academic job market—all while maintaining some version of a balanced life. And these are only a few of the easily measurable ones.
Lindsay Garcia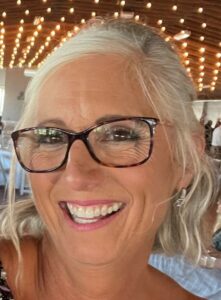 Tremendous Growth
I have grown tremendously during the process of being part of the Act On It Mastermind program. Working with Carri provides me focus, tools and inspiration to identify dreams and reach them. Believe it or not, one of my dream goals was obtained in about the half the time other programs suggest. I don't know how this worked except she asked me if I believed it could happen within our program and I said YES. The doors opened and I completed  Yoga teacher training in 4 months. Carri provides coaching that moves me, along with all of those participating in the program together. I am grateful for this opportunity to be part of my growth and the growth of others. Thank you Carri for the work you are inspired to share with the world


Kate Godby, Registered Yoga Teacher (RYT)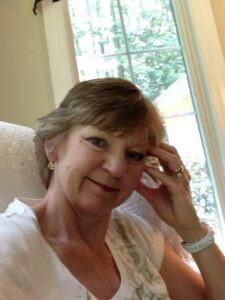 Realizing goals and intentions you set for yourself
Act On It "Act on It" is a different approach to coaching… Carri is compassionate, thoughtful and sometimes (often) challenges your status quo. She can help you to identify your "stories", your resistance and sometimes unconscious roadblocks to the life you desire and are meant to live. She does all of this with grace, compassion and love. Carri offers encouragement and thoughtful guidance to each participant and seeks feedback to ensure the sessions are heading in the direction the participants desire. Even though I was excited to begin the process, I was also nervous, scared, and totally out of my comfort zone. What do you mean, I have to share my thoughts or concerns on video or in a post, with a group of women I did not know? However, each time I chose to I open myself up and share, I became more comfortable and began to realize that even though we may be different in age, backgrounds or life experiences, we are similar in so many more ways; we all are searching for the "better us", we have dreams in our hearts and a desire to serve and we are willing to do the work necessary to put it all together. With Carri's help, direction and generous, giving spirit, you can realize goals and intentions you set for yourself and possibly uncover dreams you never knew you had. I am thankful for Carri's guidance, my accountability partner, these gracious openhearted ladies and for this experience. What is your heart's desire? What have you been thinking of doing but were too afraid to? What are you waiting for? Be a part of this process. You'll be glad you did.
Suzanne
Do You Have Any Questions?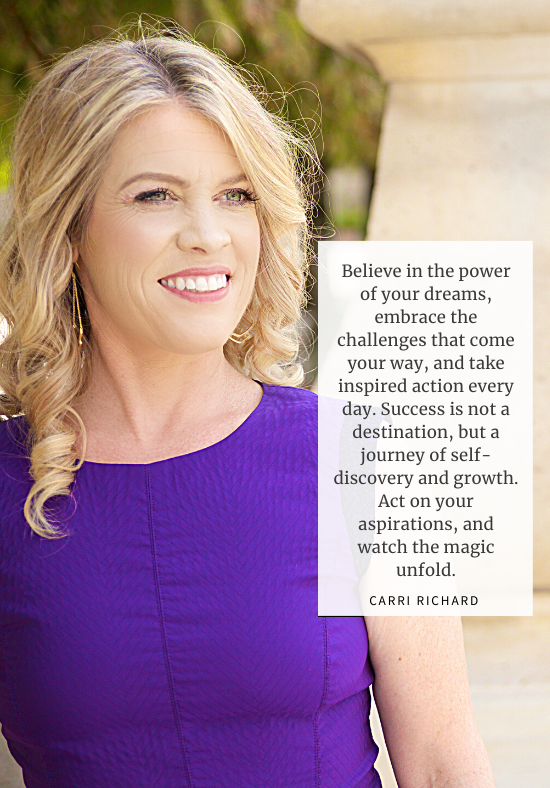 I don't know what my dreams are.
That's okay!  Often when you are going through the motions, doing what's in front of you, keeping the plates spinning there just isn't time to look. You'll learn how to touch in and hear them and have support all along the way. This process will shine a light on what is in your heart.  
I don't do Facebook. How do we communicate as a group.
The Group Forum is a private 3rd party network that has no algorithms, no distractions, no outside contact.  All posts, recordings, training, articles, etc. are available at any time ONLY to the members of this Mastermind.  
What if I can't make a call?
Life happens. All calls are recorded and you'll have lifetime access to them so that you can review at any time.
What if I have questions? Do I have to wait until the next call or 1:1 Session?
Absolutely not!  You'll have plenty of support along the way.  Act On It has a private forum where you can post questions anytime and you'll get feedback from me.  Your peers may also have some great feedback as well.
I'm not sure about the 'group thing'.
ACT  is a small group of peers that are on the same journey as you.  The details of the journey may look a bit different but each of us is stepping out into the unknown and listening for the next step.  There is POWER in the group and the realization you are NOT alone…as we all grow we learn from each other and the small number will help to form lasting relationships that will go beyond this program.  It is a safe environment, there is no judgement, comparing, etc.  We stay in high integrity and it will surprise you what you can do as a group!
Join the Act On It! Mastermind today!
Are you ready to unleash your true power, achieve lasting growth, and join a supportive community of like-minded individuals? The Act On It!  Mastermind is your opportunity to make a significant impact on your personal and professional life. Here's a recap of the key benefits:
🚀 Gain clarity, take consistent action, and experience holistic growth.
💪 Tap into the collective knowledge and support of the mastermind group.
🔒 Benefit from accountability, challenges, and targeted training.
🌟 Foster connections, network, and receive encouragement from fellow members.
Now is the time to invest in yourself and embrace the transformative power of the Act On It! Mastermind. Don't wait for tomorrow to take action. Book a free discovery call today to explore how this program can propel you towards your goals, amplify your success, and ignite your inner fire. Secure your spot in this life-changing journey and embark on a path of growth and fulfillment.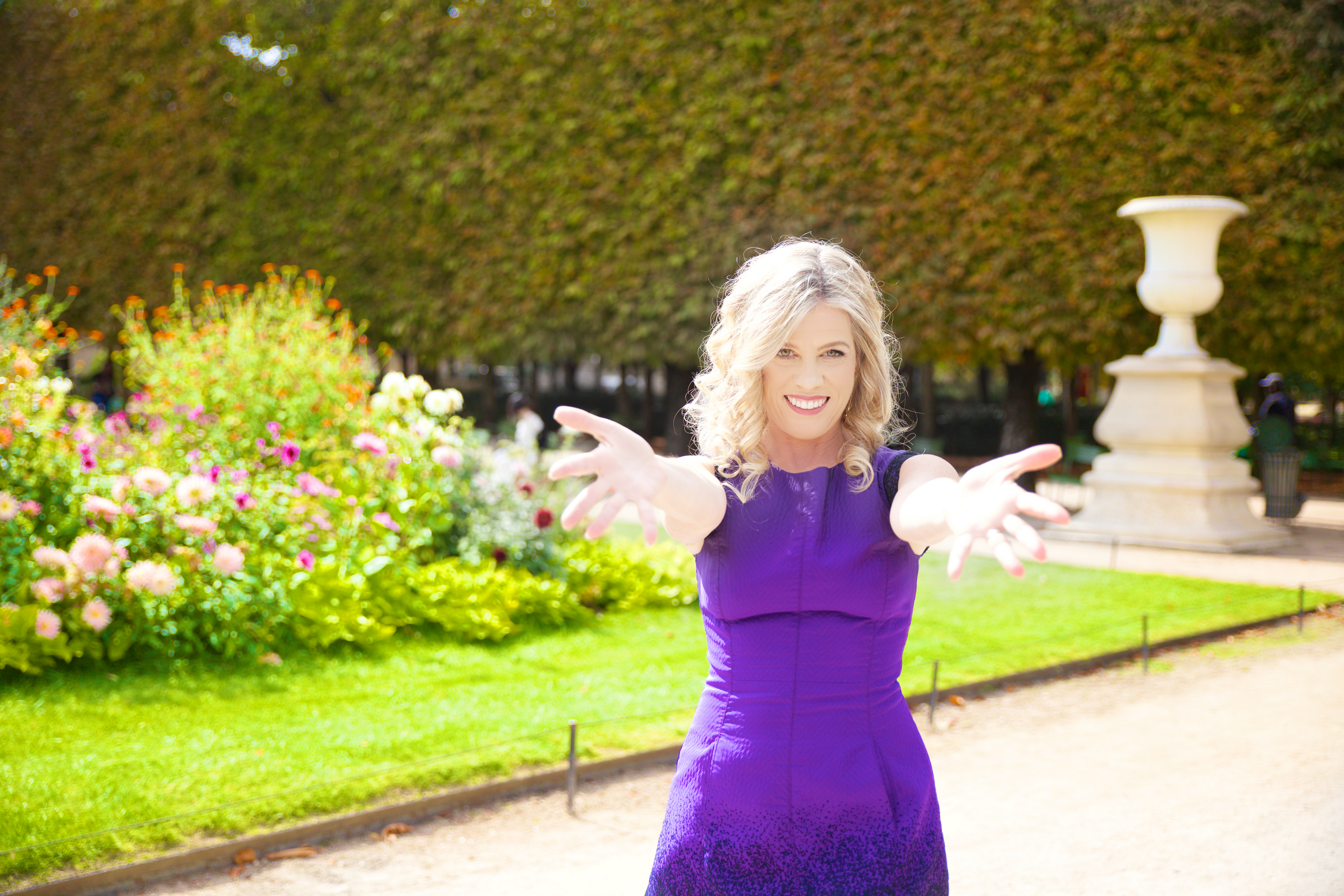 Remember, your dreams and aspirations are ready to soar. Take the first step towards achieving them. Let's connect and discover how the Act On It! Mastermind can empower you to create the life you truly desire.